Worüber bloggt Österreich? In der Blogothek könnt ihr die aktuellsten Beiträge der Österreichischen Blogs durchsuchen. Derzeit befinden sich Blogartikel zum Thema Music in der Blogothek, die natürlich immer direkt auf eure Blogs verlinken. Es sollte euch also mehr Traffic & neue Leser bringen! Stöbern und Neues entdecken, in der Blogheimat Blogothek!
Möchtet ihr dass eure Beiträge auch erscheinen? Anmelden, Blog verifizieren & unter "Blog verwalten" euer RSS Feed eintragen.
Möchtet ihr nicht hier erscheinen? Einfach unter "Blog verwalten" die Blogothek Sichtbarkeit auf nein stellen.
Blogbeiträge zum Thema Music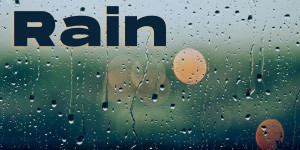 Q&A Today: Urban Walrus

Urban Walrus... probably the most boring band in the world - was formed in January 2021 by Swiss-born multi-instrumentalist, Singer and songwriter Fabian Koerber. Boring, thats because Urban Walrus is a very lazy creature that loves to keep a low profi...
Classic Rock
Independent Music
Indie Rock
Musik
New Music
Swiss
Urban Walrus
Zürich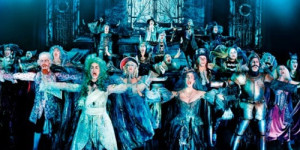 Tanz der Vampire Musical
Die Vampire sind zurück! Erlebet das TANZ DER VAMPIRE Musical in Stuttgart – das erfolgreichste deutschsprachige Musical aller Zeiten im Stage Palladium Theater Stuttgart Tanz der Vampire Musical Angebot Inklusive Eintrittskarten fü...
Allgemein
Sonstiges
Travelcircus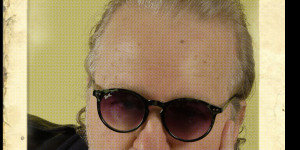 #OUTNOW: "No sweet dreams" by Arn-Identified Flying Objects and Alien Friends

Arn-Identified Flying Objects and Alien FriendsDuring 2021 ARN-IDENTIFIED FLYING OBJECTS AND ALIEN FRIENDS has released a string of singles and a double album. The latter, co-produced by legendary David Myhr (from the Merrymakers) brings together eleme...
Arn-identified Flying Objects And Alien Friends
Indie Artist
Music
Musik
Power Pop
Stockholm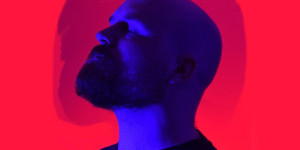 "I Love It When You Lie to Me" by Eoghan Moylan

"I Love It When You Lie to Me" by Eoghan MoylanThe Galway based singer-songwriter was born and raised in Connemara and spent most of his early life surrounded by traditional music and dance from family and friends. From sessions in his Grannys kitchen ...
Alt-poprock
Eoghan Moylan
Indie Synth Rock
Ireland
Musik
New Music
Pop
Achtung: 80s Funk! "Sexy thing" by The Masterblaster

The MasterblasterThey call him The MasterBlaster. His entire existence is focused on one obsession; the groove. His look, his glasses, his hair, his every move! Hes an accomplished musician with impeccable pop production. His great love? 80s Funk! The ...
80s
Funk
Musik
New Music
Sexy Thing
The Masterblaster
Q&A Today: Rupert Falsch & his latest release "Neue Wärme"

Rupert Falsch... is a solitary bedroom producer and singer from Berlin. His blend of electronic beats with indie guitar melodies and quiet, monotonic German vocals is inspired by the likes of Sea Moya, Stereolab, The Whitest Boy Alive, Kraftwerk and Ne...
Berlin
Indietronica
Musik
Neue Wärme
New Music
Producer
Rupert Falsch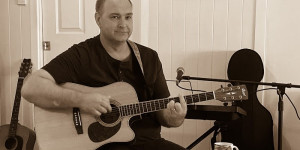 Searching for the path in life: "Journey to the moon (ft. SHOOSHI)" by Gary Sutcliffe

Gary Sutcliffe... is a songwriter and producer from the coast of Brisbane, Australia. Growing up on a mushroom farm in regional Queensland, Gary is well travelled spending an extended period in both Europe and Tonga in the South Pacific giving influenc...
Australia
Brisbane
Gary Sutcliffe
Jazz
Musik
Neo Soul
New Music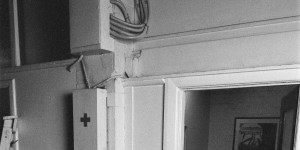 The embodiment of a dark and unsettling aura: "Second try theme" by Low Monroe

Low Monroe23 year old Low Monroe residing from Melbourne, Victoria, Australia, premiers his debuting track, out today (25/11) Second Try Theme. Taking inspiration from various 50s noir charater tropes, of following the crook and watching their demise u...
80s
Dark Synth
Low Monroe
Melbourne
Musik
New Music
New Order
Noir Art
Q&A Today: Bravo Bonez - #OUTNOW "TREASON ft. Alba Rose"

Bravo BonezEarlier in Bravos life, his musical career was put on hold while he chose to pursue the path of Mammon. Many years later, once realizing his true passion for music had been neglected, he decided to drop everything and chase the long-lost dre...
Acid Jazz
Alba Rose
Bravo Bonez
Collaboration
Musik
Neo Soul
New Music
New Zealand