Worüber bloggt Österreich? In der Blogothek könnt ihr die aktuellsten Beiträge der Österreichischen Blogs durchsuchen. Derzeit befinden sich Blogartikel zum Thema Music in der Blogothek, die natürlich immer direkt auf eure Blogs verlinken. Es sollte euch also mehr Traffic & neue Leser bringen! Stöbern und Neues entdecken, in der Blogheimat Blogothek!
Möchtet ihr dass eure Beiträge auch erscheinen? Anmelden, Blog verifizieren & unter "Blog verwalten" euer RSS Feed eintragen.
Möchtet ihr nicht hier erscheinen? Einfach unter "Blog verwalten" die Blogothek Sichtbarkeit auf nein stellen.
Blogbeiträge zum Thema Music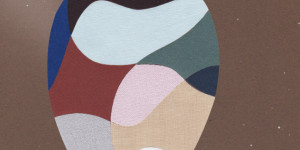 "Never painted black" by Vince Chinaski

Vince ChinaskiWho would have ever imagined his ramblings would take him as far north as Scandinavia. Growing up in Rome was quite the adventure; both challenging and lots of fun being a young punk in that colossus of a city, overflowing with heritage, ...
Alternative Pop
Alternative Rock
Denmark
Jazz
Kopenhagen
Music
Music Blog Review
Musik
Singersongwriter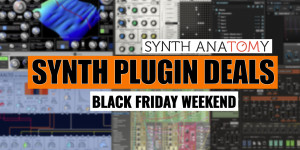 Best Synthesizer plugin deals for Black Friday weekend 2021

The best Synthesizer plugin deals for Black Friday weekend 2021 summarized by Synth Anatomy including a hidden sale on U-he products The Synth Anatomy plugin deals list for Black Friday has almost 300 entries. You [...] The post Best Synthesizer plugin...
Black Friday Plugin Deals & Music Tech Discounts 2021
Black Friday Deals
Black Friday Weekend
Synth Anatomy
Synthesizer Plugin Deals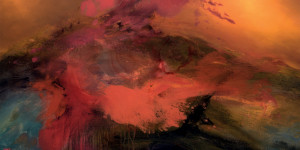 Sunn O))) – Metta, Benevolence BBC 6Music: Live on the Invitation of Mary Anne Hobbs
Wer schon einmal die pure körperliche Gewalt erlebt, mit jeder Faser seiner Körpers gespürt hat, mit der Sunn O))) live überwältigen, der weiß natürlich, dass es eigentlich nichts sinnloseres gibt, als diesen Prozess auf Tonträger konservieren ...
Livealbum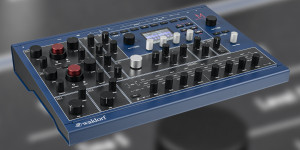 Waldorf M firmware 1.06, new microwave II inspired digital filter, randomizer & Black Friday deals on plugins

Waldorf updates its M wavetable Synthesizer in firmware 1.06 with a new microwave II inspired digital filter, preset randomizer… and Black Friday plugin deals For Superbooth 21, Waldorf released the M, a hardware wavetable Synthesizer [...] The p...
Black Friday Plugin Deals & Music Tech Discounts 2021
Hardware
News
Synthesizers
Plugins
Synthesizer Plugin
Waldorf Black Friday Plugin Deals
Waldorf M
Waldorf M Firmware 1.06
Wavetable Synthesizer
"Sun" by Tired All the Time

Tired all the TimeTired all the Time (a.k.a. TATT) are an experimental rock group from Washington, DC. TATT music blends a range of genres such as post-punk, indie pop, noise rock, neo-psychedelia and sludge. The group is known for appropriating langua...
Indie Rock
Music
Musik
Synth Rock
Synths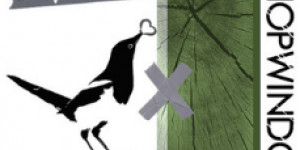 Weekly Top 40 - NenesButler presents the music Blog charts - 27.11.21

Weekly Top 401 Lay of the Land - The Shop Window2 Stay Right Till The End - Finn Forster3 Dial Tone - Marigold Ingot4 Time Traveller - My Friend The Chimpanzee5 Better Day - Mayflow6 Kaleidoscope - Soda Cracker Jesus7 Tears of a Clown - Us48 Come Alive...
Charts
Music
Music Blog Review
Musik
Top10
Top40
"I love your way" by Graham Coe

Graham CoeGraham Coe is an indie choral folk singer songwriter from Co.Wicklow, Ireland. Graham writes songs that have a deep sense of vulnerability and honesty blended with a passionate vocal delivery. In a blog by Artists Central they described ...
Ballads
Folk
Ireland
Irish
Music
Musik
New
"Groundhog Day" by Chrissie Huntley

Chrissie HuntleyFrom her very first live show in 2018, to performing to thousands on BBC One, headlining the O2 Academy Bristol and being handpicked by Michael Eavis to play Glastonbury 2019, Chrissie began making huge waves on the live music scene…...
Charts
Music
Music Blog Review
Musik
Pop
Popmusic
Soul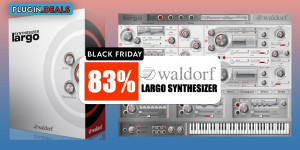 Waldorf Largo wavetable Synthesizer plugin, save 83% OFF during Black Friday

Audio Plugin Deals have today launched an exclusive Black Friday sale on the Waldorf Largo Synthesizer plugin. During their Black Lightning Deals, you can ave 83% OFF on the popular wavetable Synthesizer from Largo. The post Waldorf Largo wavetable Sy...
Black Friday Plugin Deals & Music Tech Discounts 2021