Worüber bloggt Österreich? In der Blogothek könnt ihr die aktuellsten Beiträge der Österreichischen Blogs durchsuchen. Derzeit befinden sich Blogartikel zum Thema Folk in der Blogothek, die natürlich immer direkt auf eure Blogs verlinken. Es sollte euch also mehr Traffic & neue Leser bringen! Stöbern und Neues entdecken, in der Blogheimat Blogothek!
Möchtet ihr dass eure Beiträge auch erscheinen? Anmelden, Blog verifizieren & unter "Blog verwalten" euer RSS Feed eintragen.
Möchtet ihr nicht hier erscheinen? Einfach unter "Blog verwalten" die Blogothek Sichtbarkeit auf nein stellen.
Blogbeiträge zum Thema Folk
The feeling of full surrender: "You" by Jules Atlas

Jules AtlasWhether in New York, London, Hamburg or Amsterdam: Jules Atlas shows up with nothing but his voice and a guitar to have his audiences instantly captivated by his songs. Born and raised in Hamburg, he took on the challenge of the London music...
Folk
Folkpop
Hamburg
Jules Atlas
Musik
New Music
Pop
Singer Songwriter
You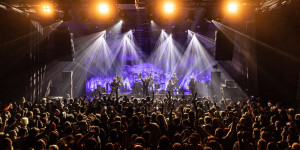 Saltatio Mortis: In Spiellaune
Am 27.01.23 beehrten die Spielleute von Saltio Mortis den Posthof Linz. Das Konzert hätte eigentlich schon im letzten Jahr stattfinden sollen, wurde aber krankheitsbedingt verschoben. DochVorfreude ist bekanntlich die schönste Freude. Und soviel sei ...
Lead
Folk
Konzert
Posthof Linz
Rock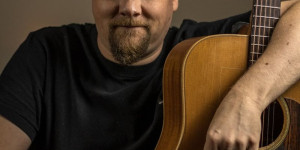 Societys expectations in New York back in the 70s: "Staying Alive" an impressive cover-version by J.P. Kallio

J.P. Kallio... is a Finnish born singer-songwriter and an acoustic guitar slinger, who spent most of his life in Dublin. He is known for writing honest songs about life. Everything you say might end up in one of his songs."Hey darling, dont you worry...
Bee Gees
Cover Version
Finland
Folk
J.p. Kallio
Musik
New Music
Singer Songwriter
Staying Alive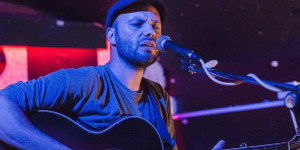 About the struggles of everyday people: "Hard to find" by Ali George

Ali George... is an extraordinarily talented singer-songwriter and guitarist from Bath, UK. He has supported revered folk acts such as: Martin Simpson, Steve Tilson, Nick Harper, and Rory McLeod. He is known for his intricate percussive fingerstyle gui...
Ali George
Bath
Folk
Indie Artist
Indie Folk
Singer Songwriter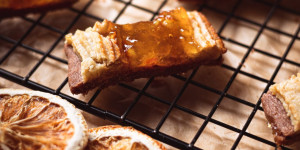 "Eisenbahner " Railroad Cookies – a Folksy Austrian Christmas cookie recipe with almond paste and jam

This year I have a very special Christmas cookies recipe for you. Delicious "Railroad" cookies . Buttery chocolate shortbread, fine marzipan cream and aromatic tart-sweet orange marmalade combined in one cookie. You name it- taste explosion...
Cookies & Scones
Recipes
Sweet Treats
Almond Paste
Chocolate Recipe
Christmas Cookies From Around The World
Christmas Recipes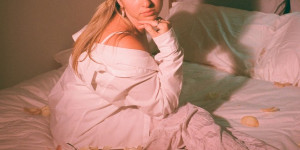 Indie Folk Pop at its best!: "Naked" by Makena Tate

Makena TateIndie folk pop artist Makena Tate crafts songs on her guitar drawing inspiration from Holly Humberstone, Joni Mitchell, and her mentor Kate Wallace. The Santa Barbara native currently attends Berklee College of music where she studies songwr...
Acoustic
Female Singer
Folk Pop
Indie Folk
Makena Tate
Musik
Naked
New Music
Singer Songwriter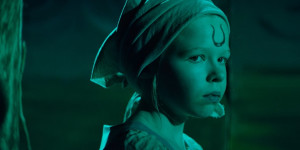 Moloch
DAS FLÜSTERN IM MOOR
Autorenfilm
Drama/spielfilm
Fantasy
Gruselfilm
Horror
Mystery
Thriller/krimi
2022
Ad Van Kempen
Alexandre Willaume-jantzen
Anneke Blok
Daan Bakker
Edon Rizvanolli
Fluch
Folk-horror
Freike
Geister
Helen
Holland
Horrorfilm
Jack Wouterse
Markoes Hamwer
Menschenopfer
Moloch
Moor
Moorleichen
Mysterydrama
Nico Van Den Brink
Niederlande
Opfergabe
Opferkult
Opferriten
Phantastischer Film
Ritualmord
Sallie Harmsen
Seelenwanderungen
Spuk
Volkslegenden
Volkssage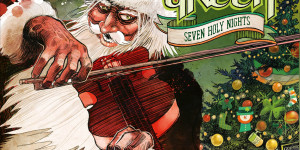 Fiddler´s Green – Seven Holy Nights – ein "Weihnachts"-Album Review

Genre: Irish Speedfolk Tut das Not… ein weiteres Weihnachtsalbum irgendeines Künstlers? In dem Fall hört der Künstler auf den Namen Fiddler´s Green, und ich mag die Band und ich mag Weihnachten, also bin ich mal nicht so und will mir das Album an...
Album Reviews
Reviews
Album Release
Album Review
Deaf Shepherd
Fiddler´s Green
Frank Jooss
Indigo
Irish Folk
Irish Folk Punk
Pat Prziwara
Rainer Schulz
Ralf "albi" Albers
Seven Holy Nights
Speedfolk
Stefan Klug
Tobias Heindl
Weihnachten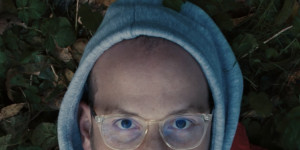 A great piece of experimental Folktronica: "Counting backwards" by Tony Volker

Tony Volker... is a South London songwriter whose music is an unique blend of indie-folk, trip-hop and electronica. Volkers songs are produced using a mix of classic audio recording and subtle, sparse electronics. He delivers vivid imagery courte...
Ambient
Experimental
Folktronica
Musik
New Music
Singer Songwriter
Tony Volker