Worüber bloggt Österreich? In der Blogothek könnt ihr die aktuellsten Beiträge der Österreichischen Blogs durchsuchen. Derzeit befinden sich Blogartikel zum Thema Denmark in der Blogothek, die natürlich immer direkt auf eure Blogs verlinken. Es sollte euch also mehr Traffic & neue Leser bringen! Stöbern und Neues entdecken, in der Blogheimat Blogothek!
Möchtet ihr dass eure Beiträge auch erscheinen? Anmelden, Blog verifizieren & unter "Blog verwalten" euer RSS Feed eintragen.
Möchtet ihr nicht hier erscheinen? Einfach unter "Blog verwalten" die Blogothek Sichtbarkeit auf nein stellen.
Blogbeiträge zum Thema Denmark
// TRAVELGRAM // Kristiansand (oder) Geburtstag, Segway Tour & Fischgenuss am Hafen

. Kristiansand (Norwegen) Geburtstag | Segway Tour | Fischgenuss am Hafen ~~~~~~~~~~~~~~~~~~~~~~~~~~ Kristiansand ist eine jener norwegischen Städte, die wir im September besucht haben und die sofort unsere Herzen erobert hat! Die Orientieru...
Allgemein
Eating Out
Lifestyle
Reisen
#loveit
#travelblog
Architektur
Birthday
Birthday Girl
Dänemark
Denmark
Domkirche
Fischmarkt
Fiskebrygga
Food
Foodporn
Geburtstag
Hafen
Harbour
Krabben
Krabbenfleisch
Kristiansand
Norway
Norwegen
Posebyen
Rett I Garnet
Seafood
Segway
Segway Tour
Sightseeing
Stadt
Städtereisen
Travel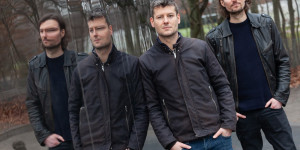 Alternative Rock from Copenhagen: Vinyl Floor & "Clock with No Hands"

Vinyl Floor are ..?Thomas Charlie Pedersen: Two brothers. Myself and my younger brother Daniel Pedersen. We´re the core of the band and we´re helped by different additional musicians when we record and play live. We both write songs and we arrange th...
Alternative Rock
Copenhagen
Denmark
Music
Musik
New Music
Vinyl Floor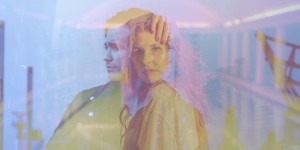 Cinematic Indie Folk by The Forever Now - "Lovers City ft. Trine Lyngvig"

The Forever NowBased in Copenhagen, Denmark, The Forever Nows Canadian / Filipino Monty de Luna came a long way since BIRP.FM referred to their song Throw it Down as, "an atmospheric sonic palette brought to life". Combining cinematic elements with...
Bandcamp
Canada
Copenhagen
Denmark
Duet
Indie Folk
Music
Musik
New Music
Spotify
The Forever Now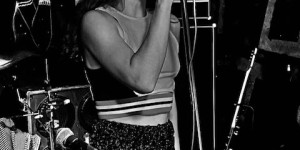 Finest Dark Pop from Denmark: Emilie Thorsby and her new release "Dark Wonderland"

Emilie Thorsby is ...... a Pop artist from Denmark, with a powerful voice. Music has always been a way to tell stories straight out of my heart. A funny thing is, the way I create my Music. Im most inspired, from my own dreams and things...
Dark Pop
Denmark
Electro Pop
Emilie Thorsby
Female Singer
Music
Musik
New Music
Singer Songwriter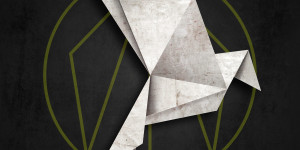 H.E.R.O. – Alternate Realities – Wie viel Radio darf in Rock? – Album Review

Land: Dänemark Genre: Modern Rock Uff, ist ne Weile her, dass ich ein Review geschrieben habe. Wie macht man nochmal eine Einleitung? Ah, Band vorstellen und Interesse wecken! H.E.R.O. sind eine energiegeladene Modern Rock-Band aus Dänemark, die mit ...
Album Reviews
Reviews
2022
80er
80er Pop
80s
80s Pop
Album Release
Album Review
Album Rezension
Alternate Realtities
Amaranthe
Anders Kirkegaard
Cd Neuerscheinung
Cd Relaese
Christoffer Stjerne
Dänemark
Denmark
Einar Solberg
Evergrey
H.e.r.o.
Heavy Metal
Hero
Jacob Hansen
Johan Wohlert
Leprous
März
Melissa Bonny
Mermaid Records
Metal
Modern Metal
Modern Rock
Philip Strand
Pop
Review
Rezension
Rock
Smash Into Pieces
Søren Itenov
Starset
Volbeat
"She comes in colours" by Vince Chinaski

She comes in coloursHeute, am 04-Feb-22, erscheint mit "She comes in colours" das neueste Werk von Vince Chinaski. Ein Werk voller Sehnsucht, vereint mit tiefgründiger Melancholie, welche als zarter Beigeschmack serviert wird. Die musikalische In...
Alternative Pop
Alternative Rock
Apple
Denmark
Kopenhagen
Music
Music Blog Review
Musik
Singersongwriter
Spotify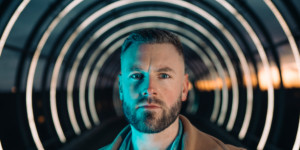 "Say Hello" by Fly The Nest

Fly The NestDublin native Fly the Nest (Stephen Cooper) started playing music at a young age, performing in various bands. Last year he started solo project Fly the Nest, under which he writes and releases his own music. Stephen also writes for sync li...
Alternative Rock
Cinematic Rock
Denmark
Ireland
Music Blog Review
Musik
New Music
Pop Rock
Rock
Spotify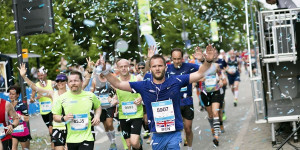 Running in Denmark - All Races 2022 [Running Calendar]

Well-known sporting events in Denmark are held mainly in Copenhagen. The Danish capital is only a four-hour drive from Kiel. Although Denmark has less than six million inhabitants, the country is very successful in terms of sport. Since the 1996 Summer...
Competition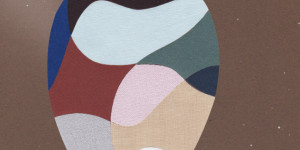 "Never painted black" by Vince Chinaski

Vince ChinaskiWho would have ever imagined his ramblings would take him as far north as Scandinavia. Growing up in Rome was quite the adventure; both challenging and lots of fun being a young punk in that colossus of a city, overflowing with heritage, ...
Alternative Pop
Alternative Rock
Denmark
Jazz
Kopenhagen
Music
Music Blog Review
Musik
Singersongwriter