Profil von NenesButler presents aus Steiermark


Bitte einloggen um die persönlichen Profile zu sehen.
Diese Blogger Profilseite wurde bereits 8034x besucht
Hello! NenesButler presents ist ein neuer Musik-Blog und informiert euch über die Neuigkeiten der Indieszene. Wir machen Reviews, Interviews, Shout-outs, ... Weekly Top 40, Artist of the Week, ... Schaut einfach mal vorbei!
Aktuelle Blogbeiträge
Die neuesten Blogbeiträge von Blogger NenesButler presents
"Its alright (ft. Amara Latchford)" by Certain

CertainFollowing approaching 100k Spotify streams on their first two releases, Certain are proud to present their third single 'Its Alright featuring the unique and gorgeous vocals of one Amara Latchford (Point A.) The hallmark Gavin Monaghan Magic G...
60s
70s
Energy
Music
Musik
New Music
Pop
Power Pop
Submit Your Music
Q&A Today: Cabin ("Whatever you have")

CabinIn producing, writing, recording, and mixing his work, Cabin (aka Adam McCabe) offers a singular artistic voice, yet attempts to push beyond individual limitations into grander compositions. Drawing influence from the classic songwriters, his...
Alternative Pop
Bandcamp
Indie Rock
Musik
New Music
Psychedelic
Seventhies
Sixthies
Soundcloud
Spotify
Q&A Today: Kingfisher ("Maybe not")

Kingfisher... is a modern indie-rock project based in Uppsala (Sweden) and founded in 2019. Guitars and lead vocals by Julian E Lozano (Colombia), Drums by Nicholas Magnolfi (Italy) and Bass by Affe Kihlberg (Sweden). Fierce but melancholic. Upbea...
Alternative
Alternative Indie
Band
Indie Rock
Music
Musik
New Music
Rock
Spotify
Sweden
Q&A Today: Josie Edie May ("Washing Lines")

Josie Edie MayFrom the heart of the Suffolk countryside to the bustling streets of Brighton, Josie Edie May writes of life, love and the world around her. Her emotionally intelligent lyrics and beautiful melodies create well-crafted songs, shining ligh...
Alternative Folk
Alternative Pop
Folk
Interview
Musicblog
Musik
Pop Folk
Spotify
Submit Your Music
Suffolk
Uk
Weekly Top 40 - The music Blog charts - 14.05.22

Weekly Top 401 The 1 Big 1 - Vex Message2 far unseen - hd hausmann 3 Yesterday - Marcus Valance 4 Bad Dream - Tyler Garrett5 something to romanticize - LILIE6 Feels Like Yesterday - A/V CLvB7 Bell - Willjoy8 Stand Up - Ayana9 Time - Monique B...
40 Top Indie Songs
Bandcamp
Best Of Indie
Charts
Music
Music Blog Review
Musik
New Music
Soundcloud
Spotify
Submit Your Music
Top10
Top40
Q&A Today: Andrew Adkins

Andrew Adkins... is an acclaimed singer-songwriter with over a dozen years of playing in clubs, theaters, and festivals in the United States several times over from coast-coast. His songs have been featured in television/film (Netflix, Hulu, Prime, CBS...
Alternative Rock
Art Rock
Bandcamp
Indie
Nashville
Newmusic
Rock
Singer Songwriter
Soundcloud
Spotify
Us
"Waiting on Tomorrow" by Faded Shades

Faded Shades... are a London based trio of dapper gents with a penchant for loud, jangly rocknroll that mixes the classic vibe with working class estuary charm and eloquent art school sensibilities. Faded Shades always say yes, never take anything for ...
Alternative Folk
Alternative Rock
Band Spotify
London
Mod
Newmusic
Trio
Uk
Youtube
Q&A Today: Poltergeist

Poltergeist"Ich bin ein Kämpfer""A robotic rhythm, combined with a majestic mixture of guitars, machines and keyboards, on which the crows of the cold wave, the krautrock ghosts or the shadow of Rodolphe Burger are flying on."instagram &...
80s
Cold Wave
Ebm
France
Krautrock
Spotify
Synthwave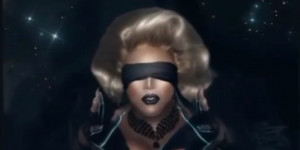 Weekly Top 40 - The music Blog charts - 07.05.22

Weekly Top 401 Defender - Las Bibas From Vizcaya, Julie Hicklin2 All My Hope - sunset + mine3 Bell - Willjoy4 Letters - Jone Lindman, Andreas Grannes5 The 1 Big 1 - Vex Message6 far unseen - hd hausmann7 Sang Silver Bells - Boom Years8 Settle Down - Li...
40 Top Indie Songs
Bandcamp
Best Of Indie
Charts
Music
Music Blog Review
Musik
New Music
Soundcloud
Spotify
Submit Your Music
Top10
Top40
Aktuelle Instagram Bilder