Worüber bloggt Österreich? In der Blogothek könnt ihr die aktuellsten Beiträge der Österreichischen Blogs durchsuchen. Derzeit befinden sich Blogartikel zum Thema Sweden in der Blogothek, die natürlich immer direkt auf eure Blogs verlinken. Es sollte euch also mehr Traffic & neue Leser bringen! Stöbern und Neues entdecken, in der Blogheimat Blogothek!
Möchtet ihr dass eure Beiträge auch erscheinen? Anmelden, Blog verifizieren & unter "Blog verwalten" euer RSS Feed eintragen.
Möchtet ihr nicht hier erscheinen? Einfach unter "Blog verwalten" die Blogothek Sichtbarkeit auf nein stellen.
Blogbeiträge zum Thema Sweden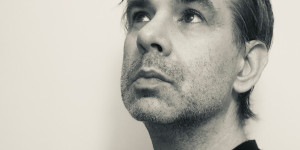 How Me & Melancholy Blends Past and Present in His Dark Electro/Synth Album "Under the Cover of Darkness"!

Me & MelancholyCreating synth-pop music with a dark and atmospheric vibe, Peter Ehrling is a singer-songwriter and multi-instrumentalist. He draws inspiration from the genres pioneers such as New Order, Depeche Mode, and the Smiths, as well as cont...
80s
90s
Album
Dark Pop
Me & Melancholy
Music
Musik
Sweden
Synth Pop
Synth Wave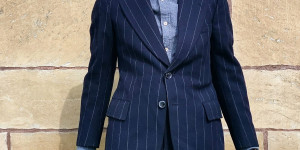 ... a love song ...: "The Draft" by Emanuel Tägil

"The Draft" by Emanuel TägilEmanuel Tägil is an experimental singer and songwriter from Sweden whose musical style evades any description. The similarities with other contemporary artists are sparse; think art pop flirting with yacht rock, Broad...
Emanuel Tägil
Indie Pop
Musik
New Music
Sweden
The Draft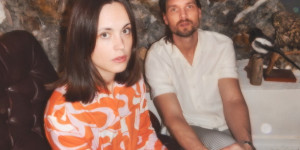 A magical soundscape touched by melancholy: "Far Away from Reason" (EP) by NAYAD

NAYAD Lofi indie pop band NAYAD released their second EP "FAR AWAY FROM REASON", on the anniversary of their debut EP "Neon Bedroom", which received huge media attention and collected over a million listens in total, on Spotify alone. With strong ...
"far Away From Reason"
Duo
Ep
Lofi
Melancholic Pop
Nayad
Stockholm
Sweden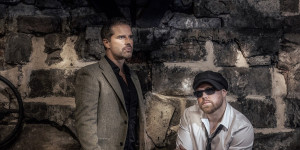 "Get Out Of My Mind" (EP) by Symphony Of Sweden

Symphony Of SwedenThe Swedish Pop Rock band Symphony Of Sweden is the missing link between Pop and Metal! Evan and Lee lived in the same small town up north in Sweden. Lee had his own little service point, betting shop, tobacco store nearby which also ...
Ep
Get Out Of My Mind
Metal
Musik
New Music
Poprock. Rock
Sweden
Symphony Of Sweden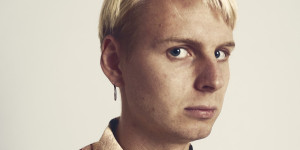 ...about the human nature: "The fire-room" by Emanuel Tägil

Emanuel Tägil... is an experimental singer and songwriter from Sweden, signed to Messy Weekend Records. His songs are mysterious, dramatic, and fun. His musical style can be described as art pop flirting with yacht rock, Broadway, and RnB. Emanuel has...
Emanuel Tägil
Experimental Pop
Messy Weekend Records
Musik
New Music
Singer Songwriter
Sweden
Achtung: bluesy Stoner Rock! Twin Moons by Molosser Crude

Twin Moons by Molosser CrudeSwedish power duo Molosser Crudes new offering Twin Moons is a bluesy stoner rock track with killer riffs, psychedelic drones, beautiful vocals and a meaner sound than anything youve heard this side of the gates of Hell. Beg...
60ies
70ies
Blues
Delty Blues
Molosser Crude
Musik
New Music
Riffs
Stoner Rock
Sweden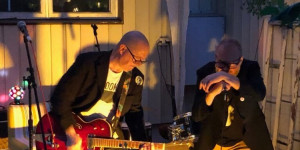 Jazzy LoFi Post Punk from Sweden: "Thats how I feel" by Aggressive Soccer Moms

Aggressive Soccer Moms... is a Lo-Fi Post Punk band from Stockholm, Sweden. "ASM" was formed in 2018 and concists of Anders Bergström, Thomas Wahlström and Stefan Wistrand. They have their roots in the early punk movement of the late Seventies. T...
80s
Aggressive Soccer Moms
Band
Cure
Lofi
Music
Musik
New
Post Punk
Sweden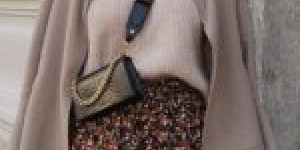 iDeal of Sweden: Black Week and Black Friday Offer

Produktplatzierung Mit dem Code "BBDAISIESIDEAL" bekommt ihr auf alle Produkte bei iDeal of Sweden -50% Rabatt. Zu den Angeboten von iDeal of Sweden. Ein Handycase ist heute nicht nur dazu da, um unser Handy vor Beschädigung zu schützen, ...
Autumn Fashion
Fashion
Angebote
Black Friday
Black Week
Crossbody Bags
Fashionblog
Fashionblogger
Handy Cases
Handyhüllen
Ideal Of Sweden
Modeblog
Umhängetasche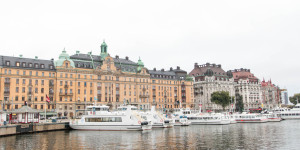 Ein Herbstwochenende in Stockholm

Am 2. Oktoberwochenende stand nach Langem endlich mal wieder eine Städtereise bei uns auf dem Programm. Und so ging es, nach einem ganzen Jahr Pause, dieses Mal, für ein Herbstwochenende in die Hauptstadt Schwedens, ins schöne Stockholm. Wie immer ...
Reisen
Abba
Herbst
Herbstwochenende
Königspalast
Scandic
Schweden
Städtetrip
Stockholm
Sweden
Upplandsgatan
Vasa
Vaxholm
Wochenende