Worüber bloggt Österreich? In der Blogothek könnt ihr die aktuellsten Beiträge der Österreichischen Blogs durchsuchen. Derzeit befinden sich Blogartikel zum Thema Sweden in der Blogothek, die natürlich immer direkt auf eure Blogs verlinken. Es sollte euch also mehr Traffic & neue Leser bringen! Stöbern und Neues entdecken, in der Blogheimat Blogothek!
Möchtet ihr dass eure Beiträge auch erscheinen? Anmelden, Blog verifizieren & unter "Blog verwalten" euer RSS Feed eintragen.
Möchtet ihr nicht hier erscheinen? Einfach unter "Blog verwalten" die Blogothek Sichtbarkeit auf nein stellen.
Blogbeiträge zum Thema Sweden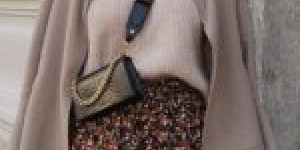 iDeal of Sweden: Black Week and Black Friday Offer

Produktplatzierung Mit dem Code "BBDAISIESIDEAL" bekommt ihr auf alle Produkte bei iDeal of Sweden -50% Rabatt. Zu den Angeboten von iDeal of Sweden. Ein Handycase ist heute nicht nur dazu da, um unser Handy vor Beschädigung zu schützen, ...
Autumn Fashion
Fashion
Angebote
Black Friday
Black Week
Crossbody Bags
Fashionblog
Fashionblogger
Handy Cases
Handyhüllen
Ideal Of Sweden
Modeblog
Umhängetasche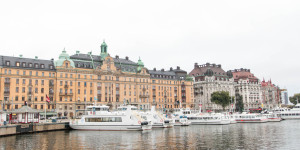 Ein Herbstwochenende in Stockholm

Am 2. Oktoberwochenende stand nach Langem endlich mal wieder eine Städtereise bei uns auf dem Programm. Und so ging es, nach einem ganzen Jahr Pause, dieses Mal, für ein Herbstwochenende in die Hauptstadt Schwedens, ins schöne Stockholm. Wie immer ...
Reisen
Abba
Herbst
Herbstwochenende
Königspalast
Scandic
Schweden
Städtetrip
Stockholm
Sweden
Upplandsgatan
Vasa
Vaxholm
Wochenende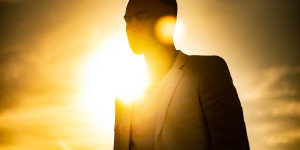 Built on freedom: "New Silhouettes" by Skar de Line

Skar de Line"... is an English artist, born and raised in Sweden. Influences from cinematic soundtracks, hip-hop and electronic metal all come together to create dark commercial hooks, with his lyrics trying to ask more questions than he can answer.He ...
Alternative Pop
Dance
Dark Pop
London
Musik
New Music
Skar De Line
Soundcloud
Spotify
Sweden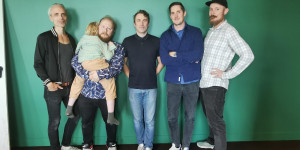 It started as a spontaneous riff or The Bombhappies are back with "Boléro"

The BombhappiesEmerging from Karlstad, Sweden in the mid 1990s (more exactly 1995), but still going strong as band, The Bombhappies is – for their hard core fans – a (very well) hidden gem in alternative rock music. Sonically speaking, the ban...
Alternative Rock
Comeback
Karlstad
Musik
New Music
Progressive Rock
Spotify
Sweden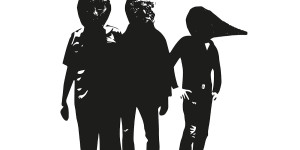 Extraordinary sounds & a "typical Swedish summer" by Strulgattu & Meierkord

Strulgattu & Meierkord... is a trio that explores and translates observations, feelings, and fragrances associated with nature and the countryside into musical experiences. The song "Typisk svensk sommar" is a musical interpretation of summer as si...
Electronic
Musik
New Music
Sounds
Soundscape
Sweden
Swedish Duo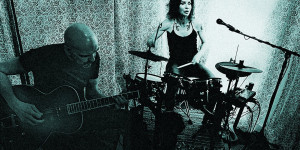 The incredible Sound of Molosser CRUDE - "Bye Bye Grace"

MolosserSwedish duo Molosser play their very own brand of alternative rock with two downtuned guitars and vocals. The band consists of Tess and Jahn, who share a life outside as well as inside the music and currently live at a (very) small farm in Urå...
Alternative Rock
Bandcamp
Duo
Musik
New Music
Spotify
Stoner Rock
Sweden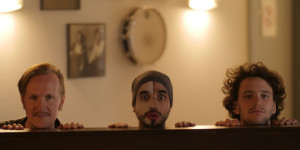 Q&A Today: Kingfisher ("Maybe not")

Kingfisher... is a modern indie-rock project based in Uppsala (Sweden) and founded in 2019. Guitars and lead vocals by Julian E Lozano (Colombia), Drums by Nicholas Magnolfi (Italy) and Bass by Affe Kihlberg (Sweden). Fierce but melancholic. Upbea...
Alternative
Alternative Indie
Band
Indie Rock
Music
Musik
New Music
Rock
Spotify
Sweden
PenStore: online shop for pens and more from Sweden

Thanks to this discussion on Reddit I now know another online shop in the EU specialized on pens: PenStore.com from Sweden. While they don't have fountain pen under the sun (unlike Akkerman), they have quite a nice selections including...
Geography A (Album) by Marble Raft

Marble RaftMarble Raft is a swedish indie pop duo consisting of the friends Gabrielle Baker and Olle Söderström. Together they conjure alternative pop-sagas with an escapist approach, always with a foundation of melodic pop underneath the hazy wall o...
Album
Dreampop
Indie Pop
Musik
Singersongwriter
Soundscape
Storytelling
Sweden
Swedish Duo