Worüber bloggt Österreich? In der Blogothek könnt ihr die aktuellsten Beiträge der Österreichischen Blogs durchsuchen. Derzeit befinden sich Blogartikel zum Thema 90s in der Blogothek, die natürlich immer direkt auf eure Blogs verlinken. Es sollte euch also mehr Traffic & neue Leser bringen! Stöbern und Neues entdecken, in der Blogheimat Blogothek!
Möchtet ihr dass eure Beiträge auch erscheinen? Anmelden, Blog verifizieren & unter "Blog verwalten" euer RSS Feed eintragen.
Möchtet ihr nicht hier erscheinen? Einfach unter "Blog verwalten" die Blogothek Sichtbarkeit auf nein stellen.
Blogbeiträge zum Thema 90s
Alternative Rock from Stoke on Trent: Mishaps & their promising debut "Cavities"

Mishaps"We are the spokesmen for the broken youth. We cover a plethora of genres such as; classic rock, punk and new generation alternative/indie rock. We also dabble in our own song writing, aiming to be the voices of our broken and forgotten youth. C...
90s
Alternative Rock
Band
Indie Rock
Music
Musik
New Music
Spotify
Stoke On Trent
An atmospheric journey of rawness: Poltergeist released "Kämpfer" (Album)

Poltergeist"...is an entity, a being from elsewhere...that we listen to. Like sound matter, it can only be heard and not touched ;) But POLTERGEIST is above all a musician, producer of French electronic music." (-Poltergeist-)ins...
80s
90s
Album
Cold Wave
Ebm
France
Krautrock
Spotify
Synthwave
Catchy and moody: Shy Honey & their latest release "Sidewalks"

Shy HoneyShy Honey hails from Portland, OR and combines dreamy, honey-dripped vocals with choruses that float over synth keys and catchy guitar riffs. Both modern and retro, catchy and moody, Shy Honey is putting her own stamp on pop music.facebook&nbs...
80s Pop
90s
Electro Pop
Musik
New Music
Oregon
Pop Music
Portland
Spotify
Franky Perez: Neuer Song "90s Love Song" aus kommendem Album online

Franky Perez stellt das neueste Werk aus seinem kommenden neuen Album vor. 90s Love Song wurde von dem mehrfachen Grammy-Preisträger Sebastian Krys gemischt, der unter anderem das letzte Elvis Costello-Album produzierte. "90s Love Song' war e...
News
Video Premiere
90's Love Song
Apocalyptica
Bill Burr
Billy Gibbons
Bob Dylan
Brandi Carlile
Bruce Springsteen
Cody Jinks
Crossing The Great Divide
Darius Rucker
Eicca Toppinen
Elvis Costello
Fiona Apple
Franky Perez
Joe Cocker
Matt Chamberlain
Neue Single
Neues Video
Otis Redding
Randy Travis
Ringo Starr
Seal
Sebastian Krys
Simply Red
Slash
Sons Of Anarchy
Steven Tyler
The Great Divide
The Temptations
Wilson Pickett
Zz Top
10 Most Valuable MJ Inserts of the 90s

The greatest player in basketball history might have the most impressive insert collection in card-collecting history. The post 10 Most Valuable MJ Inserts of the 90s appeared first on Sports Card Investor. Der Beitrag 10 Most Valuable MJ Inserts of th...
Featured
Headlines
Michael Jordan
Popular
Sports Card News
Sports Cards
Basketball Cards
"Settle down" by Liam Dutch

Liam Dutch... is a songwriter and multi-instrumentalist who creates authentic, often heartfelt and definitely catchy, indie-pop songs. Influenced by the classic songwriters of previous generations - such as Kurt Cobain and Ian Curtis - Liam Dutchs soun...
60s
Brit-pop
Early 90s
Indie Folk
Indie Pop
Musik
New Music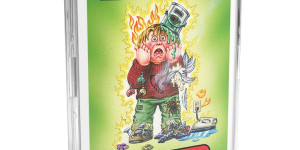 2022 Topps Garbage Pail Kids We Hate the 90s Expansion Set Sticker Cards

The 2022 Topps Garbage Pail Kids We Hate the 90s Expansion set gears up for six weeks of GPK humor directed at the decade. Der Beitrag 2022 Topps Garbage Pail Kids We Hate the 90s Expansion Set Sticker Cards erschien zuerst auf Der offizielle Blog der...
2022 Entertainment Trading Cards
Sports Card News
Sports Cards
"Playboy Driver" by 9 oclock Nasty

9 oclock Nasty... formed in 2021 from the ruined fragments and broken dreams of other bands that went before. They are the worlds first Anti-Ga group, left-field, eager to please and driven to delight and perplex in equal measure. They narrate their gr...
90s
Alternative Rock
Bandcamp
Early 90s
Feature
Formula1
Garage Rock
Leicester
Music Blog Review
New Music
Spotify
Uk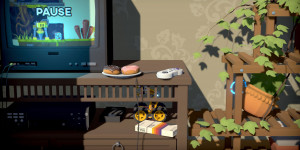 Time Loader: a Cute Puzzle Platformer about the Butterfly Effect with Nostalgic 90s Vibes

Post written by: blogdottv Reading Time: 4 minutes Time Loader is a cute puzzle platformer bringing up your sweet childhood memories (if you grew up in the 90s) and forcing you to answer some serious time travelling questions. The developers put a lot...
Console
Games
News
Xbox One