Worüber bloggt Österreich? In der Blogothek könnt ihr die aktuellsten Beiträge der Österreichischen Blogs durchsuchen. Derzeit befinden sich Blogartikel zum Thema Present in der Blogothek, die natürlich immer direkt auf eure Blogs verlinken. Es sollte euch also mehr Traffic & neue Leser bringen! Stöbern und Neues entdecken, in der Blogheimat Blogothek!
Möchtet ihr dass eure Beiträge auch erscheinen? Anmelden, Blog verifizieren & unter "Blog verwalten" euer RSS Feed eintragen.
Möchtet ihr nicht hier erscheinen? Einfach unter "Blog verwalten" die Blogothek Sichtbarkeit auf nein stellen.
Blogbeiträge zum Thema Present
art-E-fact (Hidden gems in the Dark) Vol. 2

ASYLUM SISTERS - "1800-Paranoia" Release Date: 24/12/21 - InstagramLocation: Australia, MelbourneAsylum Sisters duo Caitlin Cunningham and Martin Pike are back launching a club heavy acid techno single called 1800-PARANOIA. A hard-hitting infusion...
Bandcamp
Cold Wave
Darkwave
Gothic
Music
Musik
New
Post Punk
Post Rock
Spotify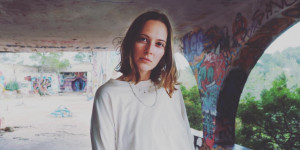 Weekly Top 40 - The music Blog charts - 22.01.22

Weekly Top 401 A Place to Call Home - Emma Elizabeth2 Only Limit Is You - John Long3 So Cool - Low Girl4 Space Person Blues - Mark Remmington5 No Mans Land - Luna Keller6 Femme Fatale - Cindy-Louise7 X-Ray - Elnoir8 Cowboy, Rockstar - Katy for Kings9 B...
40 Top Indie Songs
Charts
Music
Music Blog Review
Musik
Spotify
Top10
Top40
"Free (Album)" by Hilla Peer

Hilla Peer is...?An indie singer-songwriter, and up until 2 years ago never sang in her life. I started recording covers two years ago and before that, never sang in my life :-) It was hidden inside of me for a long time and I didnt even realize I cou...
Album
Alt-folk
Alternative Pop
Female Singer
Folk Pop
Indie Folk
Indie Pop
Israel
Lp
Musik
New Music
Singersongwriter
Spotify
"Make it last" by The Continentals

The Continentals are...?The continentals are a 5 piece indie rock n roll band based in Belfast. Nate Donaghy on Vocals, Palko on Lead guitar, Ethan Layhe on Rhythm guitar, James Dawson on Bass and James Bothwell on Drums.facebo...
Belfast
Brit-pop
Brit-rock
Guitar
Indie Rock
Nordirland
Spotify
The Continentals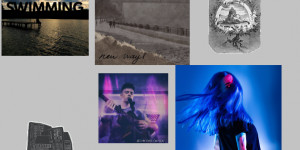 Its Friday! 21-01-22 OUT TODAY!

Its Friday!OUT TODAY!COONEY THATCHER - "Wishing Well"Cooney Thatchers name is derived from the matronymic names of his family which would otherwise have been lost to the patrilineal surname tradition of his culture. In his music, he strives to ac...
Alternative
Folk
Musik
New
New Music
New Release
Newcomer
Spotify
"No Return" by Firebug

FirebugJoshua Tree California recording artist FireBug have captivated audiences at music venues and festivals across the globe. Performances in North America that include appearances at SXSW Austin, CMJ New York City and many others. In Europe Fi...
Alternative Rock
Art Rock
Blues
Firebug
Music Blog Review
Musik
New Music
New Release
Rock
Spotify
Usa
8 classic storytelling techniques to create engaging presentations

Public speakers who are good at taking their audience on a journey leave them feeling motivated and inspired. These eight storytelling techniques will help you create a presentation that is memorable. The post 8 classic storytelling techniques to creat...
Business
Storytelling
Technique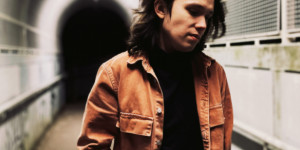 "10-2-1" by Joshua Woo

10-2-1Es ist die dritte Veröffentlichung von Joshua Woo. Dieses Mal gehts Richtung Weltall, oder eben auch nicht, denn alle haben den Planeten verlassen bis auf einen der zurückbleibt um die Erde wieder bewohnbar zu machen (der Klimawandel lässt gr
Alt-folk
Alternative Pop
Indie Folk
Indietronica
Music Blog Review
Musik
New Music
Spotify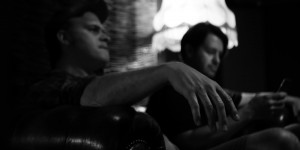 "Beaches" by Strange Souvenirs

Strange SouvenirsStrange Souvenirs breathe new life into the world of drab colour by numbers pop with their genre-bending blend of delicate, danceable and disorienting music. True to their band name every release unveils a new unexpected side of the du...
Alternative Pop
Indie Pop
Lofi
Melody Pop
Music Blog Review
Musik
New Music
Popmusic
Spotify