Worüber bloggt Österreich? In der Blogothek könnt ihr die aktuellsten Beiträge der Österreichischen Blogs durchsuchen. Derzeit befinden sich Blogartikel zum Thema Alternative Rock in der Blogothek, die natürlich immer direkt auf eure Blogs verlinken. Es sollte euch also mehr Traffic & neue Leser bringen! Stöbern und Neues entdecken, in der Blogheimat Blogothek!
Möchtet ihr dass eure Beiträge auch erscheinen? Anmelden, Blog verifizieren & unter "Blog verwalten" euer RSS Feed eintragen.
Möchtet ihr nicht hier erscheinen? Einfach unter "Blog verwalten" die Blogothek Sichtbarkeit auf nein stellen.
Blogbeiträge zum Thema Alternative Rock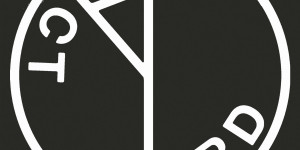 Yard Act – The Overload – Album Review

Genre(s): Post-Punk, Indie Rock VÖ: 21.01.2022 Stellt euch vor: gerade schwappt der neuste Scheiß aus der britischen Indie-Szene zu uns rüber und ihr kriegt nichts davon mit. So erging es mir beinahe mit Yard Act, einer Rockband aus dem beschauliche...
Album Reviews
Reviews
Aldous Harding
Ali Chant
Alternative Rock
Dark Days
Funk Rock
Indie Rock
Island Records
Perfume Genius
Peter Hook
Pj Harvey
Post-punk
The Overload
Tom Odell
Yard Act
Yvonne Catterfeld
Zen F. C.
"No Return" by Firebug

FirebugJoshua Tree California recording artist FireBug have captivated audiences at music venues and festivals across the globe. Performances in North America that include appearances at SXSW Austin, CMJ New York City and many others. In Europe Fi...
Alternative Rock
Art Rock
Blues
Firebug
Music Blog Review
Musik
New Music
New Release
Rock
Spotify
Usa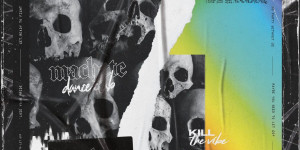 Machete Dance Club – Kill The Vibe – Album Review

Genre: Crossover 2.0, Alternative Rock, Nu Metal, Electro Rock, Rap Land: Deutschland Nach nun mehr vier Singles ist es endlich so weit und der Machete Dance Club steigt mit ihrem Debut Album in den Ring. Selbst fällt im Bezug auf den Stil immer wiede...
Album Reviews
Reviews
A Trip Outa Hell Into Heaven And Back
Album Review
Alternative Rock
Being As An Ocean
Bring Me The Horizon
Cd Neuerscheinung
Cd Relaese
Cd Review
Cd Rezension
Crossover 2.0
Dave Grunewald
Debut Album
Electro Rock
Eskimo Callboy
Ivorytower Entertainment
Kill The Vibe
Linkin Park
Machete Dance Club
Mdc
Neue Cd
No Need To Stay
Nu Metal
Papa Roach
Rap
Vinyl
"Contempt for others" by Mock Deer

Mock DeerMock Deer (Ricky Damiani) is a singer and songwriter based in London. A self-taught musician with a unique playing and writing style, he has spent the majority of his life in the North of England and has re-immersed himself in the capitals Alt...
Alt-folk
Alternative Rock
Folk
Music Blog Review
Musik
New Music
Rock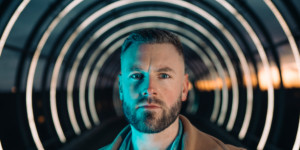 "Say Hello" by Fly The Nest

Fly The NestDublin native Fly the Nest (Stephen Cooper) started playing music at a young age, performing in various bands. Last year he started solo project Fly the Nest, under which he writes and releases his own music. Stephen also writes for sync li...
Alternative Rock
Cinematic Rock
Denmark
Ireland
Music Blog Review
Musik
New Music
Pop Rock
Rock
Spotify
"How can you rhyme that shit?" by Lemon

LemonTheir Funky Alternative Rock / Indie Dance, influenced by bands like Primal Scream, Stone Roses, The Kooks, Talking Heads and The Charlatans, left the audience super excited in many clubs and on many festivals. On Gigstarter.nl their shows are con...
Alternative Rock
Indie Dance
Indie Rock
Madchester
Music Blog Review
Musik
Netherlands
New Music
Rave
Second Summer Of Love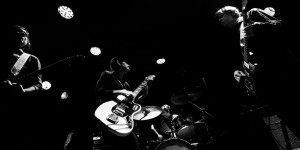 "Konsultanté K." by Jem Doulton

Jem DoultonHe plays drums with Thurston Moore and Róisín Murphy. As well as live hes on Thurstons singles Cease Fire and MX Liberty, and the albums Spirit Counsel and By The Fire. Jem toured with Róisíns band for 7 years, and hes involved in a lot ...
Alternative Rock
Art Rock
Music Blog Review
Musik
New Music
Progrock
Psychedelic
Spotify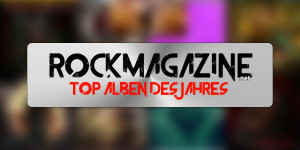 Top Alben des Jahres 2021 – Ein Rückblick der Redaktion

Am Ende eines jeden Jahres frage ich mich: "Zum Glück oder schade?" Wie lassen sich meine Gefühle gegenüber dem Ende von 2021 am Besten beschreiben? Gesellschaftlich gesehen tendieren bestimmt einige viele zu "zum Glück". Ich mag kein Exper...
Rankings
Top Alben Des Jahres
2021
2022
Album Review
Alessandro Del Veccio
Alternative Rock
Aphelion
Avantasia
Bad Butler
Badtime Stories
Ben Thatcher
Blues Rock
Bring Me The Horizon
Briten
Change The Waters
Christian B.
Christian G.
Core
Covid
Dänemark
Danke
Dennis
Dimitriy Afanasiev
Discorpse
Dismemberment
Dragony
Eastwood Haze
Edguy
Elias
Folk Metal
Gianni Pontillo
Glück
Gods Of Tomorrow
Grindcore
Heavy Metal
Heavy Rock
Helloween
Hermann Frank
Iron Maiden
Jens Ludwig
Kaak
Leprous
Liquid Steel
Lonely Spring
Love Is A Thief
Max Roxton
Melodic Hard Rock
Meshuggah
Metal
Mike Kerr
Mittelalterrock
Monster Mind Consuming
Mountains Of Madness
Nando Fernandes
Ndh
Neue Deutsche Härte
Nighttime Disguise
Oldschool Death Metal
Olivia Rodrigo
Olli C.
One Shot
Pandemie
Patrick
Pretty Maids
Prog Rock
Progressive Metal
Progressive Rock
Psychedelic
Psychedelic Rock
Red
Redaktion
Rock
Ronnie Atkins
Royal Blood
Royalist
Rückblick
Sammy Hagar
Schade
Senjutso
Sinoptik
Skywards
Sour
Stoner Rock
Taylor Swift
The Calling
The Grandmaster
Thomas J.
Trap
Typhoons
Van Halen
Victory
Viribis Unitis
Visions
Vola
Witness
"Jagged Line" by First Frontier

First FrontierBirmingham-based garage rock duo, First Frontier, make spirited, upbeat music to move to and be moved by. Theyve unleashed the frenzy of their energetic rhythms and soul-searching, upbeat lyrics on audiences since 2020 in a manner that ha...
Alternative Rock
Birmingham
Music Blog Review
Musik
New Music
Post Punk
Uk