Worüber bloggt Österreich? In der Blogothek könnt ihr die aktuellsten Beiträge der Österreichischen Blogs durchsuchen. Derzeit befinden sich Blogartikel zum Thema New Music in der Blogothek, die natürlich immer direkt auf eure Blogs verlinken. Es sollte euch also mehr Traffic & neue Leser bringen! Stöbern und Neues entdecken, in der Blogheimat Blogothek!
Möchtet ihr dass eure Beiträge auch erscheinen? Anmelden, Blog verifizieren & unter "Blog verwalten" euer RSS Feed eintragen.
Möchtet ihr nicht hier erscheinen? Einfach unter "Blog verwalten" die Blogothek Sichtbarkeit auf nein stellen.
Blogbeiträge zum Thema New Music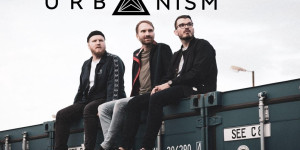 Leaving behind the toxic! - 'Alive by URBANISM

'Alive by URBANISM URBANISM - rhythmic guitars, synth-pop beats, danceable grooves. The three musicians from Kassel are reminiscent of the 80s with their oppressive synths and are inspired by The Wombats, Roosevelt and KYTES.facebook &nbsp...
Alive
Band
Germany
Kassel
Music
Musik
Musik Aus Deutschland
New Music
Poprock
Urbanism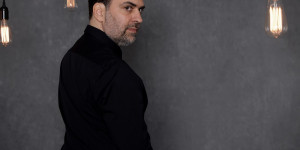 Amidst two realms of sound: "The Dynamics" by Alexander Nantschev

Alexander NantschevAlexs first love was psychedelic music, which he discovered as a young boy through songs like "Lucy in the sky with diamonds" and "Within and Without you". His brother had a collection of Beatles records, while his father played clas...
Alexander Nantschev
Guru
Music
Musik
Musik Aus Österreich
New Music
The Dynamics
Vienna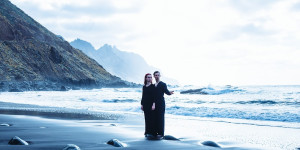 ...to remind us that we will always be there for each other: "Ocean" by I WANT POETRY

I WANT POETRY...is a German electropop duo that creates cinematic dream pop with ethereal vocals. Tine von Bergen and Till Moritz Moll invite listeners to a dreamy voyage between worlds of sound. Their debut album "Human Touch" was nominated at the...
Dresden
Electro Pop
Germany
I Want Poetry
Musik
Musik Aus Deutschland
New Music
Ocean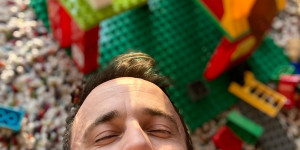 Album of the week: "Family" by Hotel California

"Family (Album)" by Hotel CaliforniaGerman singer and songwriter Daniel Green is back with new music on his third Hotel California album "Family". Like on previous "Orange" and "Vanish Like A Cloud in Sunlight" Daniel composed these beautiful F...
Acoustic
Album
Daniel Green
Deutschland
Family
Folk
Hotel California
Musik
New Music
Singer Songwriter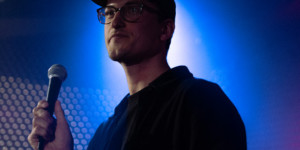 Nachdenklich-trauriger Indie Pop: "Nicht Gut" by ENNA

ENNADer Kölner Pop / Rap Artist ENNA legt in seiner Musik den Fokus auf Songwriting und Message, denn er will zum Nachdenken und Mitfühlen anregen. Auf poppigen Beats mit elektronischen Einflüssen erkundet ENNA Themen wie Selbstfindung, Liebe und Ei...
Deutsch-rap
Enna
Germany
Hiphop
Indie
Köln
Musik
New Music
Pop
Rap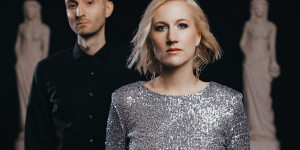 Q&A Today: Bel Epoq - (new single out: "Mind & Matter")

Bel EpoqBased in Lübeck, Germany, the synthwave duo BEL EPOQ features a remarkable take on modern synthwave, embracing its influences ranging from straight and uplifting 80s pop to distorted and elegiac darkwave worlds. Heavy hitting drums, dark ...
80s
Bel Epoq
Lübeck
Musik
New Artist
New Music
Post Punk
Retro
Synth Wave
Wave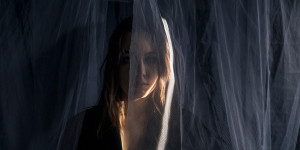 "couldve had" by le:la

"couldve had" by le:laDie Stimmung beklemmend, beinahe bedrohlich, die 90er Jahre im Einklang mit der Gegenwart. Indie RnB meets TripHop, die Vocals zart, zerbrechlich und dennoch stark soulig gefärbt. Die Künstlerin le:la zeigt mit ihrem neuesten Re...
Couldve Had
Indie Rnb
Le:la
Musik
New Music
Rnb
Soul
Triphop
Vienna
Österreich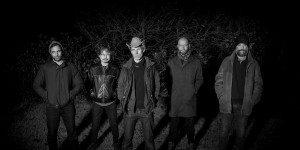 #LISTENNOW: The impressive new album "Right Wing Planet" by Rodeo FM

Rodeo FMBerlin-based alternative country band Rodeo FM have been playing their brand of Americana since 2005 - in dingy cellars and at vernissages, at weddings and funerals, in beer tents and night clubs, at country festivals, symposiums and demonstrat...
Alt-country
Berlin
Musik
New Album
New Music
Right Wing Planet
Rodeo Fm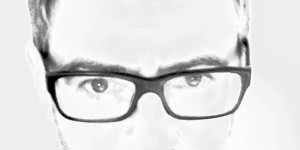 "American Dream" by Rogue Fx

Rogue Fx... is Andrew Wood from North East England, who was part of the late 80s synth pop group Please and the house music outfit Bass Value who had records released on Reachin Records, Three Beat Records and PWL in the early to mid 90s. Since Ba...
American Dream
Amerikanischer Traum
Andrew Wood
Muik
Music
New Music
Pop
Rogue Fx
Synth Wave