Worüber bloggt Österreich? In der Blogothek könnt ihr die aktuellsten Beiträge der Österreichischen Blogs durchsuchen. Derzeit befinden sich Blogartikel zum Thema Indie Rock in der Blogothek, die natürlich immer direkt auf eure Blogs verlinken. Es sollte euch also mehr Traffic & neue Leser bringen! Stöbern und Neues entdecken, in der Blogheimat Blogothek!
Möchtet ihr dass eure Beiträge auch erscheinen? Anmelden, Blog verifizieren & unter "Blog verwalten" euer RSS Feed eintragen.
Möchtet ihr nicht hier erscheinen? Einfach unter "Blog verwalten" die Blogothek Sichtbarkeit auf nein stellen.
Blogbeiträge zum Thema Indie Rock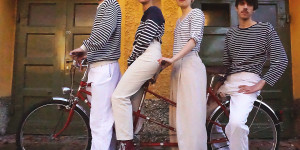 Skratchwork veröffentlichen Jack London – News

Es entsteht das Gefühl einer abklingenden Erkältung, während draußen langsam der Frühling beginnt. Die Songs von Skratchwork beschäftigen sich mit der Verlorenheit der Generation Y und zelebrieren krachend das Scheitern. Basierend auf klassischem...
News
Indie Rock
Jack London
Neue Single
Skratchwork
Superlifepromo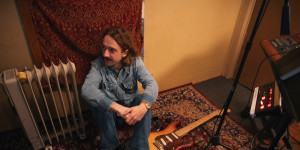 The tension of feeling in between this and that: "Float" by John Joseph

John Joseph... is a musician and songwriter from Cedar Grove, New Jersey. He plays alongside the very talented Harry Smith (drums) and Gabriel Paiano (bass), all of whom met while earning their diplomas at The New School of Jazz and Contemporary Music....
Debut
Indie Rock
John Joseph
Musik
New Jersey
New Music
New York
Singer Songwriter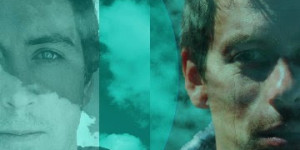 Inspired by observations: "Newborn" by Cloudshapes

Cloudshapes... is pianist-composer Rien De Keyser and singer songwriter Jim Jagger. Jim and Rien are old friends who met playing Ultimate Frisbee together. As Cloudshapes, they produce a huge inspiring sound inspired by a broad range of musical interes...
Alternative Indie
Alternative Rock
Cambridge
Cloudshapes
Independent Music
Indie Rock
Musik
New Music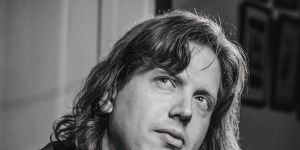 A story about two people who arent connecting: "Mental Maps" by E.G. Phillips

E.G. Phillips... is a San Francisco based songwriter who creates lyric driven songs with his own special blend of whimsy and cinematic imagery which he uses to give a wry take on dealing with the longings of the heart and the madness of existence.In po...
E.g. Phillips
Indie
Indie Rock
Jazz
Musik
New Music
San Francisco
Singer Songwriter
Inspired by her own family: "Healer" by Lissy Taylor

Lissy Taylor... is a rising British artist with an addictive indie sound for fans of HAIM, Phoebe Bridgers, Sam Fender and Wolf Alice. Originally from Stoke-On-Trent, Lissy moved to the USA in 2015 where she began songwriting and performing. Returning ...
Female Singer
Indie Pop
Indie Rock
Manchester
Musik
New Music
Singer Songwriter
Stoke-on-trent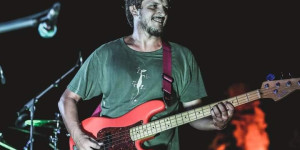 Enjoy the simple things of life: "Just the touch of my hands" by Ninni

Ninni is ...?... simply a person who loves listening to music, I really like listening to bands, artists live as its always a chance to learn from them. As a musician I started as a bassist playing a lot with Italian ethno, rock, punk and folk indie s...
Folk
Indie
Indie Folk
Indie Rock
Italy
Ninni
Singer Songwriter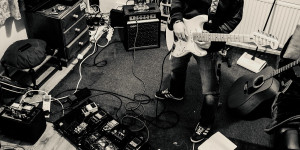 Go with the flow and let it happen: "It comes together" by KEEF

KEEF... are a psychedelic indie rock band formed in a small industrial town, northwest, England. Their music and lyrics are very much influenced by their working class upbringing. The feeling of alienation, isolation and discontent are some of the them...
Alternative Rock
Indie Rock
Keef
Liverpool
Manchester
Music. Musik
New Music
Runcorn
Spotify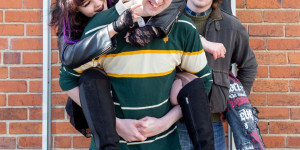 Alternative Rock from Stoke on Trent: Mishaps & their promising debut "Cavities"

Mishaps"We are the spokesmen for the broken youth. We cover a plethora of genres such as; classic rock, punk and new generation alternative/indie rock. We also dabble in our own song writing, aiming to be the voices of our broken and forgotten youth. C...
90s
Alternative Rock
Band
Indie Rock
Music
Musik
New Music
Spotify
Stoke On Trent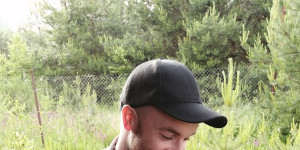 Great Alternative Rock from Wales: "Vending Machine" by Foreign Television

Foreign Television... is the project of Francis Allen, a musician from Wales, UK. The first Foreign Television album, Youthless, came out in 2013 and was followed by a self-titled album in 2019. The third album is set to be released in September, 2022....
Alternative Rock
Bandcamp
Diy-musician
Groover
Indie Rock
Musik
Musosoup
New Music
Spotify
Wales