Worüber bloggt Österreich? In der Blogothek könnt ihr die aktuellsten Beiträge der Österreichischen Blogs durchsuchen. Derzeit befinden sich Blogartikel zum Thema Post Punk in der Blogothek, die natürlich immer direkt auf eure Blogs verlinken. Es sollte euch also mehr Traffic & neue Leser bringen! Stöbern und Neues entdecken, in der Blogheimat Blogothek!
Möchtet ihr dass eure Beiträge auch erscheinen? Anmelden, Blog verifizieren & unter "Blog verwalten" euer RSS Feed eintragen.
Möchtet ihr nicht hier erscheinen? Einfach unter "Blog verwalten" die Blogothek Sichtbarkeit auf nein stellen.
Blogbeiträge zum Thema Post Punk
art-E-fact (Hidden gems in the Dark) Vol. 2

ASYLUM SISTERS - "1800-Paranoia" Release Date: 24/12/21 - InstagramLocation: Australia, MelbourneAsylum Sisters duo Caitlin Cunningham and Martin Pike are back launching a club heavy acid techno single called 1800-PARANOIA. A hard-hitting infusion...
Bandcamp
Cold Wave
Darkwave
Gothic
Music
Musik
New
Post Punk
Post Rock
Spotify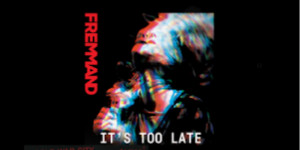 art-E-fact (Hidden gems in the Dark) Vol. 1

Victorian Death Photos - "Home" Release date: December 28, 2021 - instagramHouston, Texas outfit Victorian Death Photos consists of two anonymous artists, one man, one woman, both shrouded in mystery and known only to us as He and She.Th...
Bandcamp
Cold Wave
Darkwave
Gothic
Music
Musik
New
Post Punk
Post Rock
Spotify
"Jagged Line" by First Frontier

First FrontierBirmingham-based garage rock duo, First Frontier, make spirited, upbeat music to move to and be moved by. Theyve unleashed the frenzy of their energetic rhythms and soul-searching, upbeat lyrics on audiences since 2020 in a manner that ha...
Alternative Rock
Birmingham
Music Blog Review
Musik
New Music
Post Punk
Uk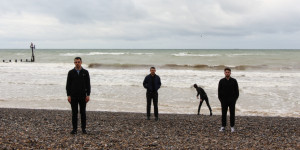 "Breaking Out" by The Lowtones

The Lowtones are ...?We are a post-punk band from the fine city of Norwich. Two brothers, three school friends, two football teammates, four Lowtones. The band is Oli 'Mav Mavilio on vocals, Jack Abbott on guitar, Tim Cary on bass...
Indie Rock
Music Blog Review
Musik
New
Norwich
Post Punk
Uk
"Fuzzed" by Easy Jane

Easy JaneThe band was formed in 2018 by Charles Debras (Belgium) and Yara Nammour (Lebanon). Rooted in 80s / 90s vibes, mostly in a post-punk orientation, the music they write together is driven by similar world circumstances and ideas they share in co...
Belgium
Dark
Duo
Lebanon
Music
Music Blog Review
Musik
Neu
New
Post Punk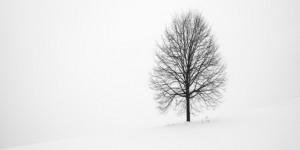 "Christmas Time" by Forgotten Garden

Forgotten GardenForgotten Garden are an Indie Rock band (duo+guests) with dark/gothic post-punk tendencies. Occasionally they also wander from the path of post-punk righteousness into more acoustic territory. The haunting vocals are provided by Inês w...
Alternative Pop
Dark
Gothic
Inverness
Music
Musik
Neu
New
Post Punk
Scotland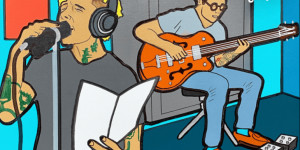 "Cant allow (ft. Tobias Hawkins)" by Everything but the Everything

Everything but the EverythingBay Area music veteran Izzy The Gent has come a long way from playing at his Monterey middle school talent show (performing "Scrape Me" their PG version of Nirvanas "Rape Me") to producing alternative new wave post punk out...
Indie Rock
Music. Musik
Oakland
Post Punk
San Francisco
Underground
"Never Without You" by Bones in Butter

Bones in ButterBones in Butter is Milutin Krasevic, last man standing among a group of fellow musicians who shared a common vision to blend beautiful melodies and harmonies with the darkness and thoughtfulness of the Post-Punk era into a unique style.K...
Indie Rock
Lovesong
Music
Musik
Neu
New
New Wave
Post Punk
"Pariser Nacht" by Blaues Einhorn

Blaues EinhornThey have no limits, no musical preferences but a lot of imagination! Blaues Einhorn arrives on the French scene and sings in German? Stop, lets catch our breath. Even if their music will not leave you any respite! Charlie, queen mother o...
Cold Wave
Electronic
Krautrock
Music
Musik
Post Punk