Worüber bloggt Österreich? In der Blogothek könnt ihr die aktuellsten Beiträge der Österreichischen Blogs durchsuchen. Derzeit befinden sich Blogartikel zum Thema Music in der Blogothek, die natürlich immer direkt auf eure Blogs verlinken. Es sollte euch also mehr Traffic & neue Leser bringen! Stöbern und Neues entdecken, in der Blogheimat Blogothek!
Möchtet ihr dass eure Beiträge auch erscheinen? Anmelden, Blog verifizieren & unter "Blog verwalten" euer RSS Feed eintragen.
Möchtet ihr nicht hier erscheinen? Einfach unter "Blog verwalten" die Blogothek Sichtbarkeit auf nein stellen.
Blogbeiträge zum Thema Music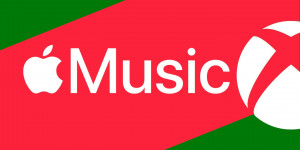 Apple Music für Xbox-Konsolen? – Spieler fordern neue App

Apple Music funktioniert als App auf der Sony PlayStation 5, doch die Xbox-Konsolen haben sie nicht. Warum eigentlich? Das fragen sich auch immer mehr Xbox One- und Xbox Series X/S-Spieler. Erst vor wenigen Tagen, genauer gesagt am 27. Oktober 2021, st...
Games
Playstation
Xbox
Apple
Xbox One
Xbox Series X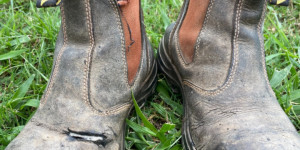 "Boots" by Ollie Twohill

Ollie TwohillOllie is a 22-year-old singer songwriter based in the lush Northern Rivers of NSW Australia, who plays guitar based melodic indie pop/rock tunes. Been described as "if Mumford & Sons had a gruffer edge & Passenger was blessed wit...
Acoustic Rock
Australia
Indie Rock
Music
Music Blog Review
Musik
Singersongwriter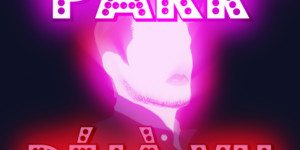 "Déjà Vu feat. Will Burton" by Tom Tom Park

Tom Tom ParkDutch Tom Tom Park writes and produces sparkly songs and teams up with talented singers. His songs lift you up as there is no rhythm in life without music.His debut album was released October 22, 2021 and is anchored by his first five singl...
80er
80ies
Disco
Holland
Music
Musik
Netherlands
New
Synth Pop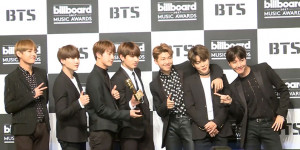 BTS' Song "Dynamite" ist der 2021 meistgestreamte Song bei Apple Music

Artikel lesen Der Beitrag BTS' Song "Dynamite" ist der 2021 meistgestreamte Song bei Apple Music erschien zuerst auf Südkoreas turbulenter Lifestyle, KPOP & mehr.
K*pop News
"Never Without You" by Bones in Butter

Bones in ButterBones in Butter is Milutin Krasevic, last man standing among a group of fellow musicians who shared a common vision to blend beautiful melodies and harmonies with the darkness and thoughtfulness of the Post-Punk era into a unique style.K...
Indie Rock
Lovesong
Music
Musik
Neu
New
New Wave
Post Punk
"The Way" by Stella Mar

Stella MarSeattle-based pop artist Stella Mar makes music thats an amalgamation of all the hurdles shes cleared in her life; or as she puts it, "pop bangers for the languidly queer."At age 13, Stella was told by professionals that shed never be a g...
Dance Pop
Music
Music Blog Review
Musik
Neu
Pop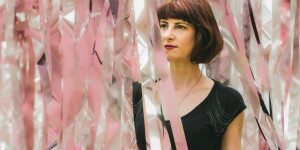 "Far, Far Away" by Florie Namir

Florie NamirFlorie Namir is an award-winning jazz-pop singer-songwriter born in Tel Aviv, currently based in London, UK. A two-hat artist, Florie is also a classical composer.After exploring composition on her own, Florie began her formal composition s...
Alternative Pop
Classical
Female
Female Singer
Jazz
Music
Music Blog Review
Musik
Neu
New
Singersongwriter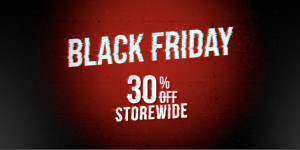 UVI Black Friday/Cyber Monday Sale, save 30% OFF on plugins, libraries and Falcon expansions

UVI has launched its Black Friday/Cyber Monday sale with a 30% OFF discount on all plugins, sound libraries and Falcon expansions. The discount also applies on UVI's flagship products Falcon 2 workstation Synthesizer and the [...] The post UVI Bl...
Black Friday Plugin Deals & Music Tech Discounts 2021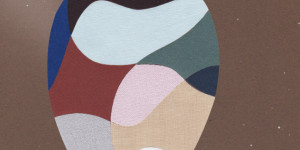 "Never painted black" by Vince Chinaski

Vince ChinaskiWho would have ever imagined his ramblings would take him as far north as Scandinavia. Growing up in Rome was quite the adventure; both challenging and lots of fun being a young punk in that colossus of a city, overflowing with heritage, ...
Alternative Pop
Alternative Rock
Denmark
Jazz
Kopenhagen
Music
Music Blog Review
Musik
Singersongwriter