Worüber bloggt Österreich? In der Blogothek könnt ihr die aktuellsten Beiträge der Österreichischen Blogs durchsuchen. Derzeit befinden sich Blogartikel zum Thema Michale Graves in der Blogothek, die natürlich immer direkt auf eure Blogs verlinken. Es sollte euch also mehr Traffic & neue Leser bringen! Stöbern und Neues entdecken, in der Blogheimat Blogothek!
Möchtet ihr dass eure Beiträge auch erscheinen? Anmelden, Blog verifizieren & unter "Blog verwalten" euer RSS Feed eintragen.
Möchtet ihr nicht hier erscheinen? Einfach unter "Blog verwalten" die Blogothek Sichtbarkeit auf nein stellen.
Blogbeiträge zum Thema Michale Graves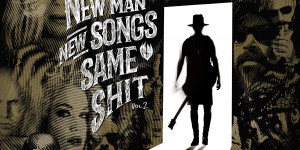 Me And That Man – New Man, New Songs, Same Shit, Vol.2 – ein Album Review

Genre: Dark Folk Das Nebenprojekt von Behemoths Nergal geht in die dritte Runde, und schon wie auf der zweiten Veröffentlichung mit einer langen Liste an Gästen und Freunden, die ihn auf dem Langspieler unterstützen. Gleich mal vorneweg, manche Song...
Album Reviews
Reviews
Abbath
Adam Nergal Darski
Album Review
Alissa White-gluz
Anders Odden
Behemoth
Black Metal
Blaze Bayley
Blues
Cd Neuerscheinung
Cd Review
Chris Georgiadis
Chris Holmes
Dark Folk
David Vincent
Devin Townsend
Douglas Blair
Folk
Frank The Baptist
Gary Holt
Hank Von Hell
Jeff Mantas Dunn
Kristoffer Rygg
Lukasz Kumanski
Mary Goore
Matteo Bassoli
Me And That Man
Michale Graves
Myrkur
Napalm Records
Nergal
New Man New Songs Same Shit Vol2
Olve Abbath Eikemo
Ralf Gyllenhammar
Randy Blythe
Sasha Boole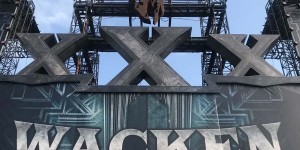 30 Jahre Wacken Open Air – Ein Festivalbericht von den #heavymädels

30 Jahre Wacken – und die Heavymädels sind das fünfte Mal auf dem Acker. Bevor wir euch aber erzählen, welche Bands gespielt haben, welche Show für uns der totale Abriss war und was sich die Veranstalter für das Jubiläum Neues einfallen lassen ...
Konzert Reviews
Reportagen
Reviews
Aborym
Acranius
Acres
Airbourne
Alabama Black Snakes
All Hail The Yeti
Angelus Apatrida
Anthrax
Asrock
Avatar
Axxis
Baby Face Nelson
Bai Bang
BATTLE BEAST
Beyond The Black
Black Stone Cherry
Bleed From Within
Bloodywood
Body Count feat. Ice-T
Brass Against
Brenner
Bullet For My Valentine
Cancer
Cesair
Christopher Bowes and His Plate of Beans
Coppelius
Cradle Of Filth
Crazy Lixx
Crematory
Crisix
Critical Mess
Crobot
D.A.D.
Damnation Defaced
Dampfmaschine
Dark Funeral
Deathstars
Delain
Demons & Wizards
Der Fluch des Drachen
Diamond Head
Diary of Dreams
Die From Sorrow
Die Happy
Die Kassierer
Dirty Shirt
Downfall of gaia
Dream Spirit
Drunken Swallows
Duivelspack
Eclipse
Eisbrecher
Eluveitie
Emil Bulls
Equilibrium
Evergrey
EXTRABREIT
Fiddler´s Green
For I Am King
Frog Leap
Gama Bomb
Gernotshagen
Girlschool
Gloryful
Gloryhammer
Grave
Hämatom
Hamferð
Hammerfall
Harpyie
Hellhammer performed by Tom Warrior's Triumph of Death
Jared James Nichols
Jinjer
Kaizaa
Kärbholz
Krokus
Kvelertak
Lagerstein
Legion Of The Damned
Life of Agony
Lucifer Star Machine
Manticora
Meshuggah
Michale Graves
Molllust
MONO INC.
Monstagon
Monster Magnet
Mr. Hurley & Die Pulveraffen
Myrath
Nachtblut
Nailed to obscurity
Nashville Pussy
Nasty
Necrophobic
Night In Gales
Nordjevel
Of Mice & Men
Operus
Opeth
Paddy and the Rats
Parkway Drive
Powerwolf
Primordial
Prong
Prophets Of Rage
Queensryche
Rage
Ragnaröek
Reckless Love
Reliquiae
Rose Tattoo
Sabaton
Santiano
Saor
Savage Messiah
Saxon
Septicflesh
Sibiir
Sikth
Skald
Skew Siskin
Skyclad
SKYLINE
Skynd
Slayer
Soil
Soul Demise
Stoneman
Subway To Sally
Suidakra
Sweet
Tanzwut
Tausend Löwen Unter Feinden
TesseracT
Testament
The Adicts
The Bosshoss
The Crown
The Damned
The Lazys
The Linewalkers
The Moon & The Nightspirit
The New Roses
The Night Flight Orchestra
The O'Reilleys and The Paddyhats
The Quireboys
The Rumjacks
The Sinderellas
THE SISTERS OF MERCY
The Vintage Caravan
The Wild!
Thy Art Is Murder
Torment
Tribulation
Tuxedoo
UFO
Unleashed
Uriah Heep
Vampire
Velvet
Victims of Madness
Violons Barbares
Wacken
WACKEN Metal Battle
Wacken Open Air