Worüber bloggt Österreich? In der Blogothek könnt ihr die aktuellsten Beiträge der Österreichischen Blogs durchsuchen. Derzeit befinden sich Blogartikel zum Thema Dark Pop in der Blogothek, die natürlich immer direkt auf eure Blogs verlinken. Es sollte euch also mehr Traffic & neue Leser bringen! Stöbern und Neues entdecken, in der Blogheimat Blogothek!
Möchtet ihr dass eure Beiträge auch erscheinen? Anmelden, Blog verifizieren & unter "Blog verwalten" euer RSS Feed eintragen.
Möchtet ihr nicht hier erscheinen? Einfach unter "Blog verwalten" die Blogothek Sichtbarkeit auf nein stellen.
Blogbeiträge zum Thema Dark Pop
How war and music brought together a Syrian girl and a Berklee songwriter: "The News" by Ajda Stina Turek

Ajda Stina TurekA dazzling jazz vocalist from Slovenia, Ajda Stina Turek graduated from the prestigious Berklee College of Music in Boston. She swept many national voice competitions in her homeland and became the youngest finalist at the Riga Jazz Sta...
Ajda Stina Turek
Berklee
Dark Pop
Jazz
Music
Musik
Slovenia
War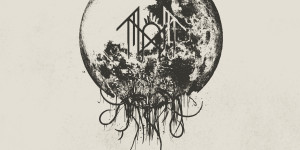 Sleep Token – Take Me Back To Eden – Eine unerwartete Reise – Album Review

Land: England Genre: Modern Metal/Dark Pop/Rap/… (mittlerweile zu viel um hier alles aufzuführen) Sleep Token sind zurück! Die britische Band mit mysteriös-kostümierten Mitgliedern und genresprengendem Musikstil tischen uns bald ihr drittes Album...
Album Reviews
Reviews
2023
808
80s
Album Release
Album Review
Ballade
Britain
Cd Neuerscheinung
Cd Release
Cd Review
Dark Pop
Dayseeker
Ed Sheeran
Electro
Funk
Heavy Metal
Jazz
Journey
Lofi
Mai
May
Metalcore
Modern Metal
Neue Single
Neues Video
Pop
Queen
Rap
Reise
Rock
Sleep Token
Spotify
Take Me Back To Eden
The Summoning
This Place Will Become Your Tomb
Tiktok
Vessel
Video Premiere
We Will Rock You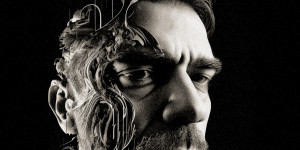 Influenced by 80s Alternative Music: "Reptile Queen" by Keeper of the Athanor

Keeper of the AthanorWith a passion for somber and eerie themes, solo artist Keeper of the Athanor uses electronic instruments and voice to create a haunting, evocative sound. Inspired by their love for the uncanny in art, music and literature, Keeper ...
80s
Alternative
Dark Pop
Electronic
France
Keeper Of The Athanor
Musik
New Music
Reptile Queen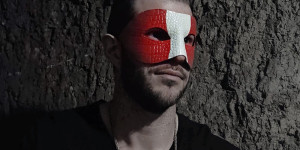 Inspired by a short story of Edgar Allen Poe: "The red death" by C0ntrary

C0ntraryWhen hes not working, creating music or writing about counter-counter culture (CCC), C0ntrary enjoys spending quality time with his loving family. Hes a Nebraska born Millennial who benefits greatly from the internet age, considering how landlo...
Alt-hip Hop
C0ntrary
Canada
Dark Pop
Hip-hop
Musik
New Music
Omaha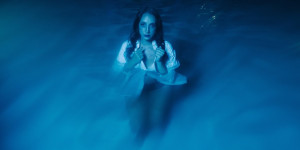 The complex and conflicting emotions of an experience: "Shallow End" by Betty Reed

Betty ReedAfter moving to Nashville, TN from Boston, MA, Betty Reed released four country-pop singles throughout 2020: Her, Drunk On You, Ill Get By, and Good Days. In the winter of 2020/2021, Betty Reed released three electro-pop singles: Fall Apart, ...
Alternative Pop
Betty Reed
Dark Pop
Musik
Nashville
New Artist
New Music
Singer Songwriter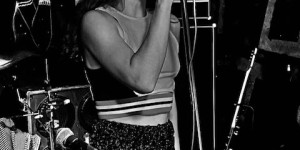 Finest Dark Pop from Denmark: Emilie Thorsby and her new release "Dark Wonderland"

Emilie Thorsby is ...... a Pop artist from Denmark, with a powerful voice. Music has always been a way to tell stories straight out of my heart. A funny thing is, the way I create my Music. Im most inspired, from my own dreams and things...
Dark Pop
Denmark
Electro Pop
Emilie Thorsby
Female Singer
Music
Musik
New Music
Singer Songwriter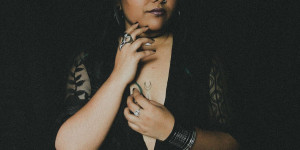 Dark Pop from Calgary: "Worthy by Premanition

Premanition... is a compelling and atmosphere inducing artist, songwriter, vocalist and producer from Canada. She does it all and more with her powerful vocals, emotive lyrics and knack for telling stories with fantastical and magical elements with a l...
Calgary
Canada
Dark Pop
Dark Synth
Female Singer
Music
Musik
New Music
Pop
Spotify
Synth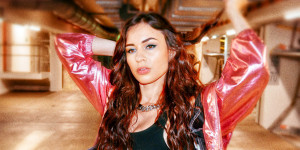 A state of emotional chaos: "Riot" by IRYS

IRYSSince starting her project in 2021, Berlin-based singer, songwriter, and producer IRYS has quickly been named as one of the most impressive dark pop newcomers internationally - captivating fans and critics with her dark aura and gift for creating r...
Berlin
Dark Pop
Electro
Female Singer
Music
Musik
New Music
Spotify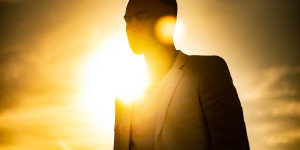 Built on freedom: "New Silhouettes" by Skar de Line

Skar de Line"... is an English artist, born and raised in Sweden. Influences from cinematic soundtracks, hip-hop and electronic metal all come together to create dark commercial hooks, with his lyrics trying to ask more questions than he can answer.He ...
Alternative Pop
Dance
Dark Pop
London
Musik
New Music
Skar De Line
Soundcloud
Spotify
Sweden